haiti 1804 - 2004 +12 :: learn kreyol with our haitian creole dictionary
Finding Your Colors: Fine Art Adult Coloring Book
---
Welcome! Check out my
new art shop nazaire.rageon.com #Art #Haiti #BlackArt #SickleCell RageOn

I exist, because a woman made a choice #Art4Cure https://t.co/ncRaUp9CvV #Patreon #SickleCellAwareness pic.twitter.com/X0yLH3on6O

— Hertz Nazaire (@NazHz) March 2, 2016
Become an Arts Patron - Pledge $1
nintendium videogames
for latest info
---
Follow @NazHz
Interview in Hartford, CT for Sickle Cell 3/2014
2013 41st SCDAA Conference - Champion Award recipient Hertz Nazaire with SCDAA National Child Ambassador, Tiahna Hughes and Lennette J. Benjamin, MD on 09/26/2013
Dec. 29 2013 Artist Interview with Kat from Kreyolicious
JAN-MAR 2014 Edition of SICKLE CELL NEWS (magazine printed and published in Africa) featuring Interview with Hertz Nazaire scdjournal.com
Tweets by @NazHz
---
Daughter: Out of the Dust - 2010 Haiti Earthquake
:: Daughter: Out of the Dust - first painting of the out of the Dust Series based on images and emotions of the January 12, 2010 Earthquake in Port-Au-Prince, Haiti - 48" x 60" painted September 2010 Acrylics on Canvas - Japanese Kanji reads "musume" (daughter) - more exploration into the lost of identity theme also the kanji and flatness is in the style of old Japanese wood prints. A Father carries his hurt daughter through a fog of white dust.
Note: This painting was painted on top of an old Rain Series painting because I did not have the funds for new art materials so I often paint over my old work when I feel the need to express something deep and emotional. So the rain drips of paint can still be seen that is intentional. (send a canvas)
An easy critique to make of this painting is that the Japanese kanji takes away from the rest of the painting the viewer is left feeling it would be have a better painting without that distraction, this was intentional and planned. I lost friends and unknown family during that earthquake and while painting this I was extremely depressed. I planned to add the kanji to say that suffering is universal and also to detach and distract the viewer from the serious emotional flow of a father carrying his injured daughter. The kanji breaks the viewer from the rest of the painting turning it into a flat thing as soon as the kanji is seen, a feeling of detachment comes to the surface. Just as the world tends to forget bad events after a short time and forget that suffering still exists not too far away. I want the world to LOOK again and feel, do not forget Haiti. Suffering still goes on. - nazaire

My focus in 2012

I don't want to be something that I am not but I do not want to be stuck being something I already know I am... can't change my DNA or Roots and would never dream it so changed, but this inheritance... Be it a gift or a curse is not all I wish to experience in life... I want to share my inheritance with the world and I want to explore other things that I have little knowledge of... I cannot deny who I am but it is not an excuse to deny who I can become. -nazaire
HAPPY 210th HAITI
Donate a Canvas
---
2010 Update:
3/01/2005 - featured in USA TODAY as a HOT SITE to visit!
We are still hoping Haiti returns to normal someday, Happy 203rd Haiti!
Welcome to Haiti 1804 - 2004 +3 :: Learn Kreyol
Our goal is to create a Positive Image of Haiti
I strongly believe it is our responsibility as Haitian Webmasters to provide the world a positive image of Haiti. We need to provide powerful and moving content about our home and about our struggles so the world will stop ignoring Haiti.
Although Haiti is one of the poorest countries on this earth, many of us still strive to overcome our struggles and make major impact in this world. Haitians have a strong and colorful history, all you have to do is explore the many links on this site to discover this.
Haiti Kreyol.Com was created in November, 1999 as a tool to keep in touch with my roots while providing small services to Haitians new to the net. The Haitian community online has grown much larger since then. Our goal is still to provide a comprehensive look at Haitian Culture, Haitian History, Haitian Music and Arts. Our services reach large Haitian-American communities such as Brooklyn - New York, Boston - Massachussetts, and South Florida - Palm Beach, Broward and Dade Counties (Fort Lauderdale / Greater Miami Areas). This site will serve as a hub to connect you to our Haitian peoples everywhere. Again welcome and enjoy the culture of Haiti.
Happy 203rd Haiti!
Webmaster / Owner -
Hertz Nazaire [ Naz ]
Hertz Nazaire
<
Search on Haiti
---
---
featured art video ::
---
Our Haitian Services
Haiti! Kreyol is Back.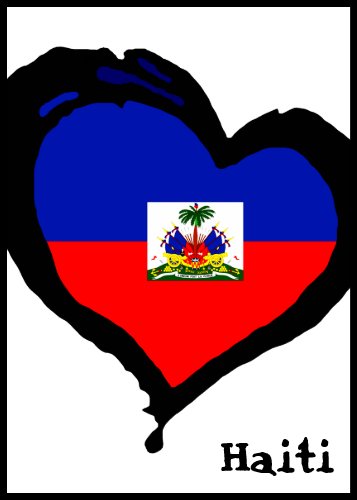 After nearly 6 months offline - Kreyol.Com is back I hope to restore everything soon
- Sorry for the long wait - Donate to keep us online.